THE OFFICE
Deputy Director for Development and International Cooperation dr Biserka Komnenić is in charge of organizing the implementation of the School's internationalization strategy and the development of international relations.
The Office for International Cooperation of the School is in charge of announcing a call for applications for selection of students, teaching or non-teaching staff  to participate in the Mobility Programme.
The following members constitute the Office: Head of Office, Mobility Coordinator,  Administrative assistant, Academic Assistant and other members. The Head of the Office reports to Assistant Director for International Cooperation (dr Biserka Komnenic) on all relevant activities releted to Office.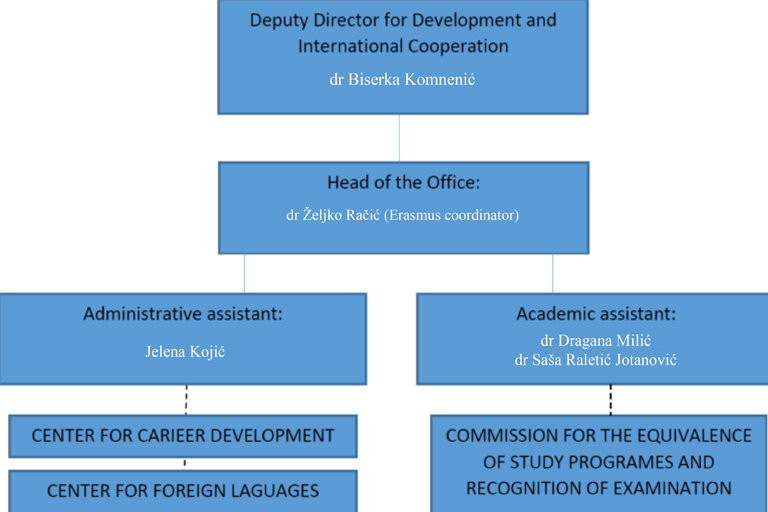 Members of the Office are obliged to assist students, teaching and non-teaching staff in the choice of the receiving institution, help with travel arrangements, accommodation, visas and insurance.  The Office members are also expected to help mobile participants evaluate the level of their personal and professional development attained during the mobility period.
Main contact for international cooperation:
dr Biserka Komnenic- Deputy Director for Development and International Cooperation
The Office members contacts:
Head of the Office: dr Zeljko Racic
Administrative Assistant: Jelena Kojic
Academic Assistant: Dragana Milic
Academic Assistant: Saša Raletić Jotanović