MOBILITY EXPERIENCES
Vanja Stanojević (outgoing students mobility)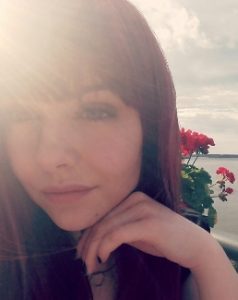 In the period from February to July 2019, I was participating in the Erasmus+ exchange in Virovitica (Republic of Croatia). The beginning of the exchange was marked by a friendly reception, meeting the new colleagues and the adaptation to the new surroundings. As the time went by, my stay in Virovitica was becoming even more pleasant and full of activities. Apart from study activities, I had the opportunity to get to know the city with my new friends, and to learn about other particularities of this, for me, new environment. After successfully passing the exams and returning home, I was left with a beautiful memory of having a great time, being carefree and the feeling of freedom that I felt during my stay. I am still in contact with the friends I made there, which is maybe even the most important aspect in my Erasmus story. I would like to recommend Erasmus exchange to everyone, because it is an unforgettable experience that gives the young people the opportunity to get to know themselves better and to broaden their horizons.
Branislav Dudić, PhD (incoming staff mobility from Comenius Univeristy in Bratislava)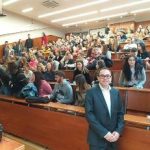 I visited School of Business in Novi Sad through the Erasmus+ staff mobility program from 7.  to 11.  October 2019. After a warm welcome, I had the opportunity to give a series of lectures on management. For me, maybe the most important thing was the fact that I had the opportunity to get to know Serbia and talk with young people who live and study there. I realized that the students in Serbia have similar problems and face similar challenges as the students in Slovakia. The experience I gained during the exchange will help me to improve myself professionally and to implement the knowledge I gained through the interaction with the young people in Serbia in my future pedagogy work. I would like to recommend School of Business to all the professors who want to visit Novi Sad through Erasmus+ exchange.
Nataša Papić- Blagojević, PhD (outgoing staff mobility)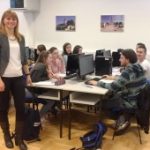 Within the Erasmus+ staff mobility program, I had the opportunity to stay at Vitovirica College in the Republic of Croatia from 15. to 19. April 2019.  I went to exchange primarily in order to give a few lectures on different topics from Financial mathematics and Business statistics, but the warn welcome, interactivity of the lectures and the interest of students for the subjects of my lectures, made my stay in this friendly institution memorable. During those few days, I strengthened the cooperation with the colleagues I already knew, and I enriched the ideas about mutual future activities with the new colleagues that I met. The staff mobility program is a good way to get out of the old framework, to exchange experiences and to get to know the methods of the colleagues from similar higher education institutions, as well as to introduce yourself to the students that you are not evaluating, but with whom you are sharing and exchanging knowledge.
Table of realized mobilities
| | | | | |
| --- | --- | --- | --- | --- |
|   | Type of mobility | Name | Mobility period | Partner institution |
| 1. | K107/SMS/outgoing | Vanja Stanojević | 25.2. –12.07.2019. | Visoka škola za menadžment u turizmu i informatici u Virovitici (Croatia) |
| 2. | K107/STA/outgoing | Nataša-Papić Blagojević | 15.04.-19.04.2019. | Visoka škola za menadžment u turizmu i informatici u Virovitici (Croatia) |
| 3. | K103/STA/incoming | Branislav Dudić | 07.10.-11.10.2019. | Comenius University in Bratislava (Slovakia) |
| 4. | K103/STA/incoming | Branislav Dudić | 12.10.-16.10.2020. | Comenius University in Bratislava (Slovakia) |
| 5. | K103/STA/ outgoing | Biserka Komnenić | 23.05.- 30.05.2021. | PAR- Rijeka (Croatia) |
| 6. | K103/STA/ outgoing | Jelena Damnjanović | 23.05.- 30.05.2021. | PAR- Rijeka (Croatia) |
| 7. | K103/STA/incoming | Neven Šipić | 31.05.- 04.06.2021. | Zagreb School of Business (Croatia) |
| 8. | K103/STA/incoming | Branislav Dudić | 04.10- 08.10.2021. | Comenius University in Bratislava (Slovakia) |
| 9. | K103/SMS/outgoing | Andjela Bojić | 25.09.21.-05.02.22. | AYDIN University Istanbul (Turkey) |
| 10. | K103/SMS/outgoing | Vanja Stanojević | 01.10.21.-01.03.22. | RRIF Zagreb (Croatia) |